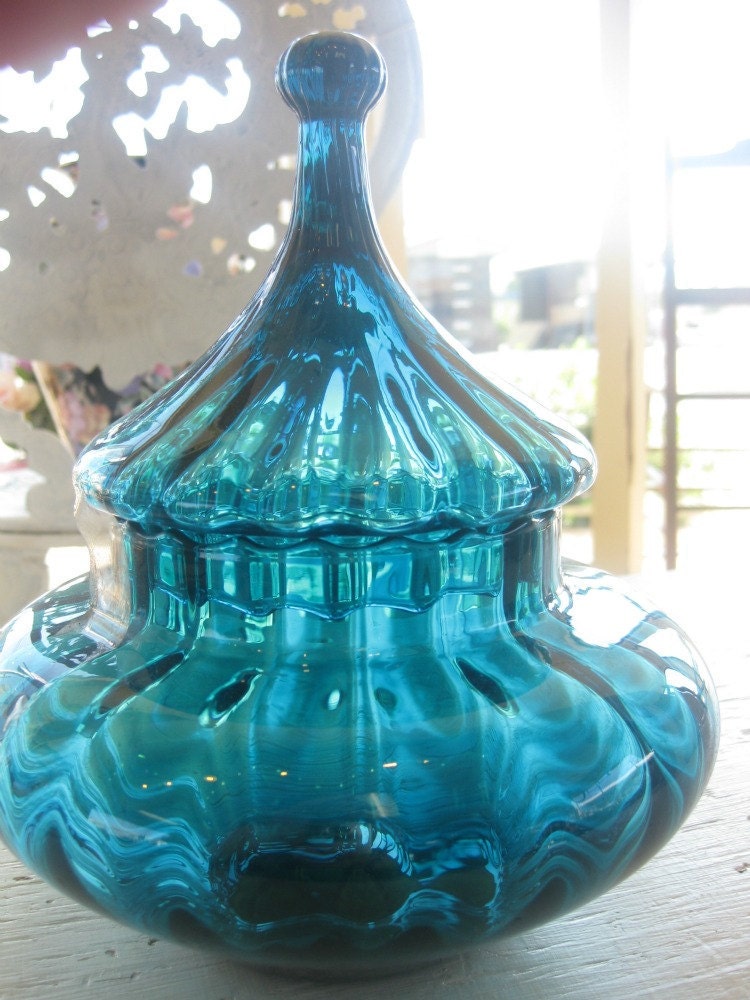 My favorite
depression glass is Vintage Blue. It is very hard to find in our area. Tons of pink and green line the shelves but no blue. Even as I went through my grandparents home I found only pink and green. I haven't done much research on it the color- maybe I should then I would know why it isn't very popular in our area.
http://smilingsally.blogspot.com
I can't wait until my knees recover and I can hit the road looking for my blue depression glass.